Multi-Strand Knitted Copper Mesh – A New Choice for Moss Prevention on Roof
Moss on your roof may seem innocuous, but it can be hugely destructive to your home. Therefore, it is very important to prevent moss from growing on your roof.
Moss absorbs and retains water leading to the degradation of the roofing material over time. It will reduce its life span and require premature replacement.
Moss penetrates between and beneath roof tiles or shingles. It will loosen or lift them, creating gaps that make your roof more susceptible to damage from wind, storms, or other external forces.
Moss gives the roof an unkempt appearance that can negatively impact the curb appeal of your home.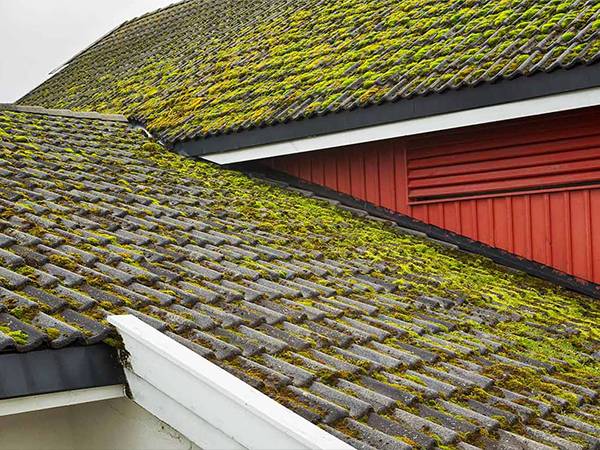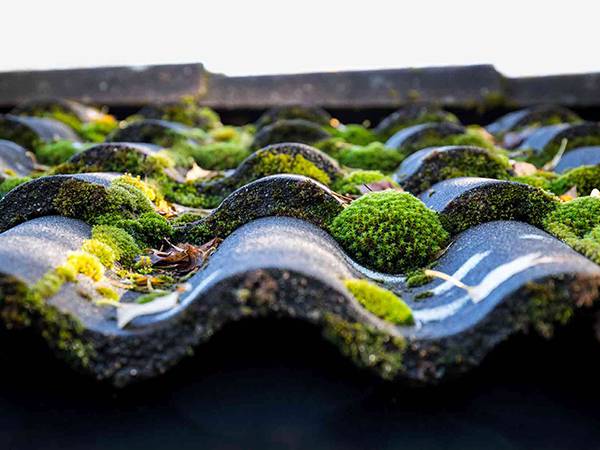 How to Treat Moss on Roof?
Brushing it away, but working at heights is very dangerous.
Applying moss killer, but we should note that these chemicals can potentially contaminate groundwater.
These methods are inconvenient and temporary, the moss will continue growing year after year.
Good News
There is a quick and easy way to do this. Multi-strand knitted copper mesh – a new choice for moving and preventing moss on the roof.
When it rains, the knitted copper mesh releases copper sulfate, which mixes with rainwater and runs down the roof. Copper sulfate prevents and repels moss and any other plant material.
Knitted Copper Mesh Specifications
Wire diameter: 0.05–0.1 mm
Width: 100–200 mm
Type: 4-strands knitted copper mesh or 5-strands knitted copper mesh
Instructions: Single layer is available. Multiple layers nested has better effect.
Knitted Copper Mesh Advantages
Light weight and easy to cut.
Easy installation with matching butyl adhesive tape.
The service life can be as long as 50 years, and it does not require much maintenance.
Compared to the copper plate, the fine copper woven mesh has a larger specific surface area. The 11 cm wide knitted copper mesh has the same copper surface as the 1.7 m wide copper sheet.
Working faster, water and air would oxidize the copper surface from all directions, releasing copper ions. After 6 to 8 weeks, the self-cleaning process begins, killing moss, lichen, algae, and fungi.
Reusable, and easy to remove, just need to be replaced with new tape.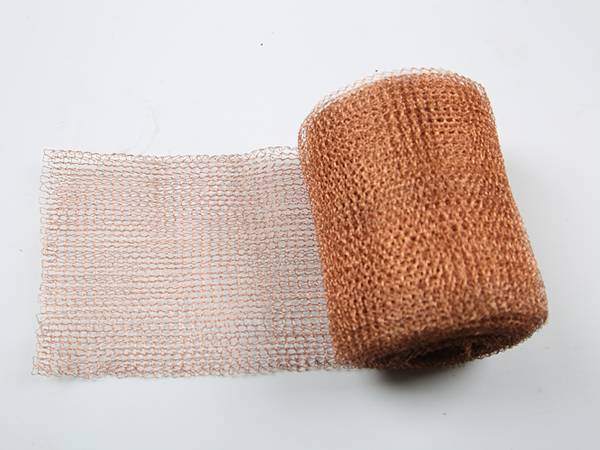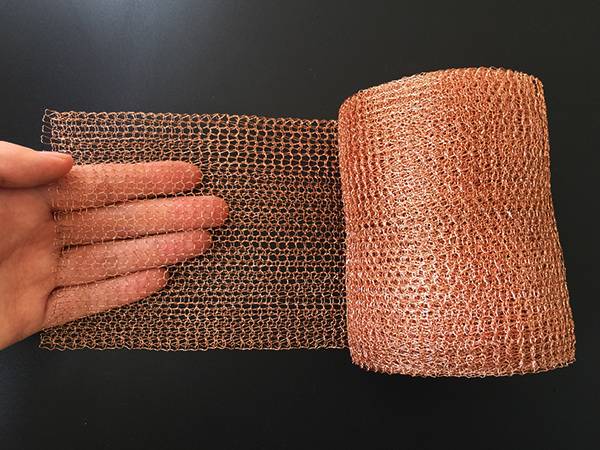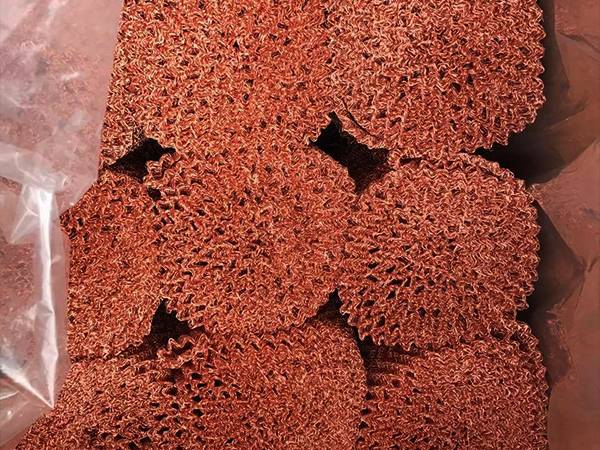 How to Install?
Steps

Step 1

Peel off protective film.

Step 2

Press to affix.

Step 3

Press with a rubber roller.

Step 4

Fix the mesh end with a strip.

Step 5

Repeat the installation method to fix the knitted mesh.

Step 6

Repeat the mesh end fixation

Cautions

Knitted copper mesh is not suitable for installation over asbestos-containing roofing sheets.
Knitted copper mesh is not suitable for installation over gutters or metal sheets that have not been coated with zinc or titanium.
Knitted copper mesh should be cleaned on the roof surface before installation (make sure the surface is dry, and free of grease, dust, and moss).
If the knitted copper mesh is stored at temperatures above 25 °C prior to processing, the covering film of the tape may thicken. If it is stored again in a cool place afterwards, then the protective film tends to peel off.
Contact with us, if you are interested.
Inquiry for Our Product

When you contact us, please provide your detail requirements. That will help us give you a valid quotation.