Why choose copper mesh in making art works?
Copper wire mesh has been very popular among sculptors, DIY lovers and art workers. The special texture and metallic luster increase impression. Generally speaking, woven and expanded copper mesh is frequently used for its uniform mesh opening.
Four reasons of choosing copper mesh in your artworks:
Not rust in atmosphere.
Soft to operate.
Rare red-orange metallic.
Keep metallic luster for a longer time than steel.
Woven copper wire mesh is a frequent alternative for artworks. It is very soft to operate. In addition, special metallic luster and resistance to corrosion in atmosphere also contributes its popularity in handcrafts.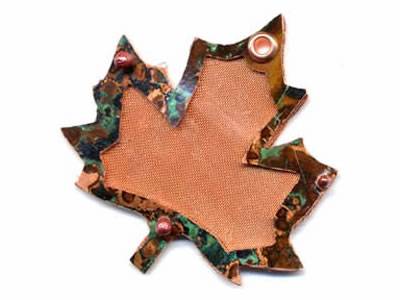 Pendants of copper wire mesh will not rust and keep its original color for a long time.
Copper mesh is very soft and can be manufactured into any shape. This kettle craft is very impressive for its dedicate appearance.
Inquiry for Our Product

When you contact us, please provide your detail requirements. That will help us give you a valid quotation.