New Order of Copper Expanded Screen for Our Norway Customer
Recently we got an order from one of our customers in Norway. And they would use the expanded copper mesh for the floor of a high voltage test laboratory.
flattened expanded metal mesh drawings.
Specific specifications of the expanded mesh are as follows:
Thickness: 2 mm
LWO: 51 mm
SWO: 23 mm
Strand width: 2 mm
Panel dimension: 2 m × 5.5 m
Process: flattened
A close view of the new order of copper expanded mesh.
Long way of opening size.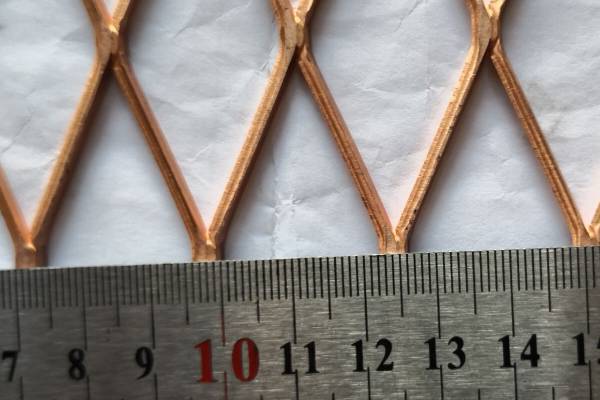 Short way of opening size.
Panel thickness after flatten.
We would put some desiccant bags between the mesh and brown paper, so as to anti blushing.
The expanded mesh would wrapped by brown paper, then put into wooden case, finally put the case on steel pallet, so as to maintain the structure.
Inquiry for Our Product

When you contact us, please provide your detail requirements. That will help us give you a valid quotation.